Join the YES community list today.
Get these FREE guides:
Strategies for life's inevitabilities
Pilates body philosophy
Goal setting how-to
I've been helping clients overcome pain for almost fifteen years; I have seen how Pilates can enable a healthy, active life for clients whose pain was previously debilitating, and I've made it my mission to share this work with the world. In Embodying YES, I share some of my clients' (and my own!) greatest triumphs so that others can be inspired to begin their own journey back from pain.

—Faye Stevenson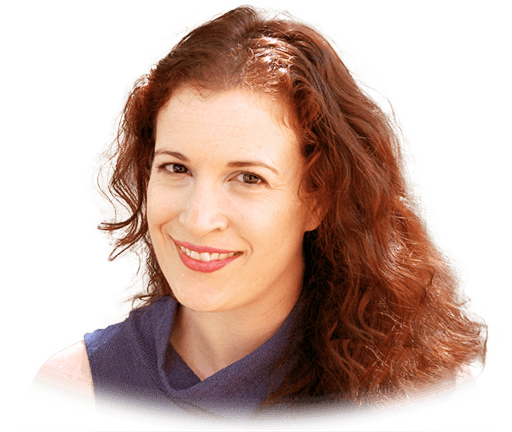 In the Words of Other Healthcare Professionals…
Faye's message about adopting a can-do mindset is so important for anyone with chronic pain; more and more, we (in healthcare) are learning how critical it is to teach our bodies and minds not to avoid movement for fear of re-injury.Iris Warchall, Doctor of Physical Therapy
Faye's passion for Pilates and applying positive energy to all of life's curve balls is as inspirational in her book as it is in her studio. This practice can help one to build what I would describe as a competent body, a body which has some resilience, strength and ease of movement and is part of its own protection against injury. It is for everyone, whether you come seeking answers to chronic pain or just increased well being.Susan Minger, MD
Move Beyond Coping With Pain
Amazing transformations are possible; your pain does not have to be a life sentence! Over and over, I've seen it happen for clients in my studio—working hard through their personal physical limitations—rekindling their zest for life—finding joy again in everyday activities that they had resigned to have lost forever.
For many, pain is still a part of their lives, but—by saying yes to the challenge, by strengthening their bodies and their resolve, and not letting their pain defeat them—they have found a way to prevail over it. Despite their afflictions, they live fully engaged, physical lives—All thanks to saying YES, and persevering when others had said it impossible.
If you are looking for inspiration, buy Embodying YES today. Read the stories of normal people—just like you—and start down your own path to a happier, healthier life!
Client Testimonials
…Pilates is that discipline that allows you to go at your own pace and with a skilled practitioner the results are amazing. I am now without cast and wheelchair and have just given up my cane. My prognosis was far worse but my recovery has been accelerated with the regular practice of Pilates and Faye, my talented instructor, who knows that Pilates is that extra thing in your life you have been searching for.Dale Marie Golden, V.P. Bridge Bank
I started Pilates after a work injury left me with 2 herniated discs (L4-5). Faye's teaching stands apart from the pack because it is enhanced by her deep knowledge of anatomy and her breadth of experience in other therapeutic methods. Along with passing on the original Pilates work, her teaching style includes the why and the intricacies of how to do the moves. For those in need of healing after injury or childbirth, her Pilates program is ideal… …Faye's Pilates is forming the cornerstone of providing protection for my body so that I will not re-injure myself.
Yoko Olsgaard, Knowledge Worker
* eBook includes a PDF version and formats for ePub, Apple iBooks and Kindle